Sol Katmandu Park and Resort
The first "fun-inclusive" themed resort in Mallorca, the 4 star rated Katmandu Park and Resort was formed as a result of the merger between the well established Magalluf Park Hotel and the House of Katmandu.
The first thing you see as you approach the resort is "an upside down house", which was the original star attraction of the resort, but now it is just part of the many activities this thriving and buzzing complex has to offer.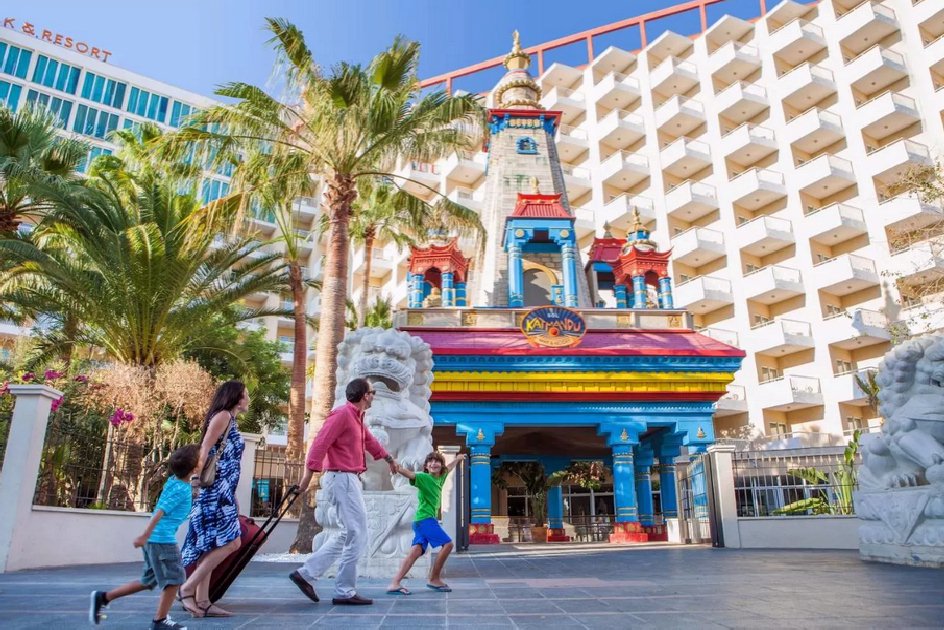 Situated just 15km from the centre of Palma and a short 20 minute drive from the Son Sant Joan International airport, the hotel is a mere 600 metres from the Magaluf resort centre, where you will find a wide selection of shops, bars and world famous clubs, and the beautiful sandy Magalluf beach is also less than 250 metres away too.
Recently voted one of the best Theme Park's in Spain, a stay at the recently renovated 404 room hotel offers guests free use of the facilities of the resort, which include a journey through the intriguing House of Katmandu with its mind-boggling world of fun and illusion.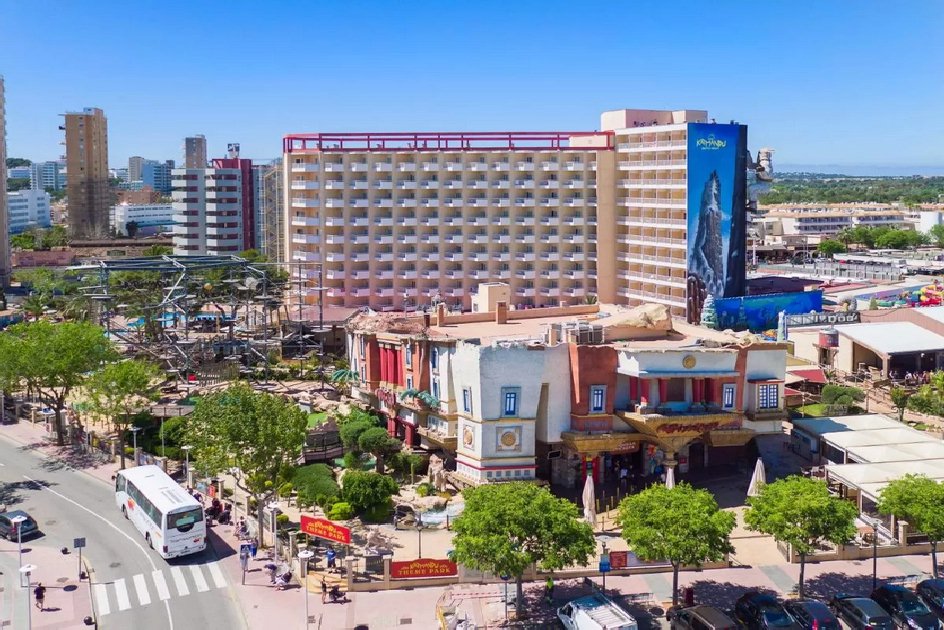 For those who don't want the adrenelin-fuelled adventure, there is also the "Katlantis Splash Park", where you can enjoy the fun of an underwater lost world and its fascinating water slides. There is also the Katlantis Soft Play underwater themed adventure area too.
The 4D Experience offers a unique way to enjoy four different adventures in four-dimensional vision. If you want to get involved and take part in your own adventure, then the Los Danditos XD Dark Ride enables you to take on an army of mutant cowboy robots. And if you want to Battle the Zombies to save the world, then the Zombies XD Dark Ride is for you.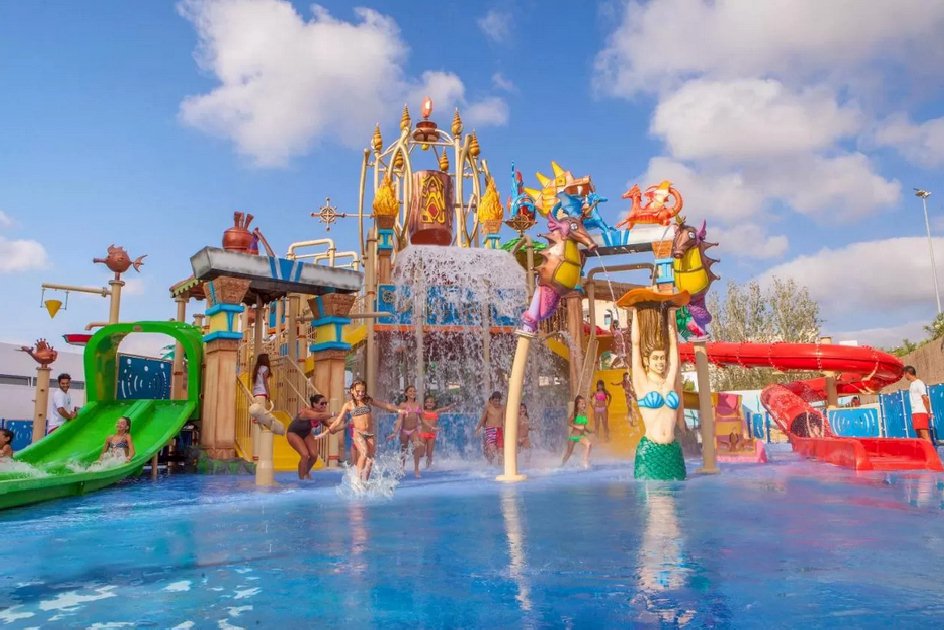 You can get on your horse in Desperados to engage in a wild west shoot-out and the ultimate haunted adventure is available thanks to The Asylum, a 5D paranormal adventure.
And back down to earth for the more sedate activity, there is Expedition Golf, one of the finest thought out crazy golf courses you will ever encounter.
In addition to all the wonderful world of fantasy the resort has to offer, the younger children can enjoy hours of supervised fun at Kamp Katakidu and while they are having a great time, you can enjoy a drink or bite to eat at the nearby Snack Shack.