Hotel Sol Wave House:- Rooms
Built in 1975 and extensively remodelled during the winter of 2012, the 4 star rated Hotel Sol Wave House offers a total of 184 air conditioned guest suites, all of which have a contemporary sea, surf and wave design, and many of which also have fabulous sea views.
All guest rooms at the hotel feature a modern "en suite" bathroom with rain effect shower, cosmetic mirror and hairdryer.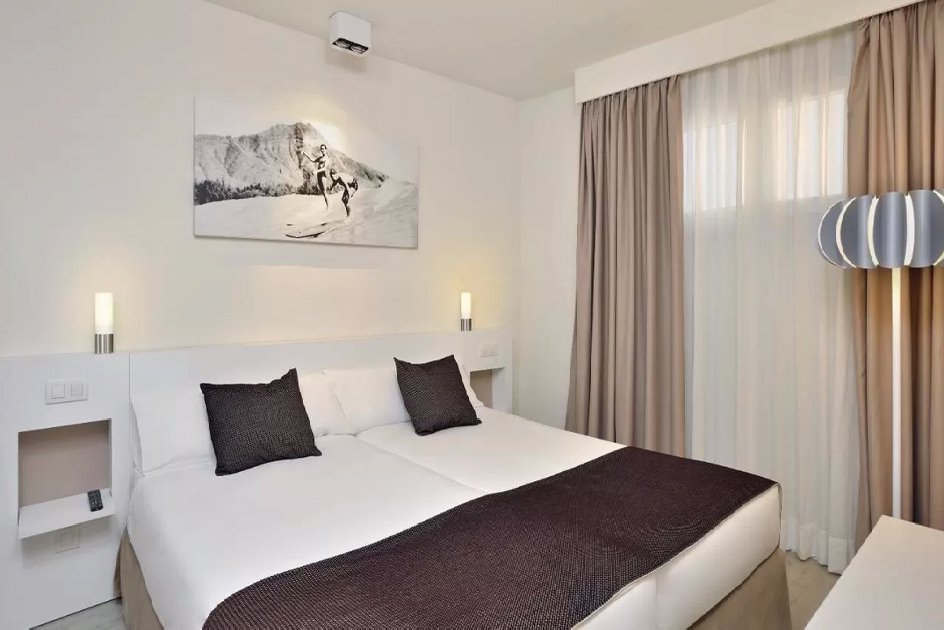 Functional and practical furniture is standard to each room, with two single beds or a double bed available on request, and feature a large double wardrobe and two bedside lamps built into the headboard.
Rooms are decorated with superior quality fabrics, and come equipped with a remote control 32" satellite television, with both Spanish and international channels, as well as a direct dial telephone, complimentary high speed WiFi internet access, and for a small charge payable locally, a safety deposit box and mini fridge.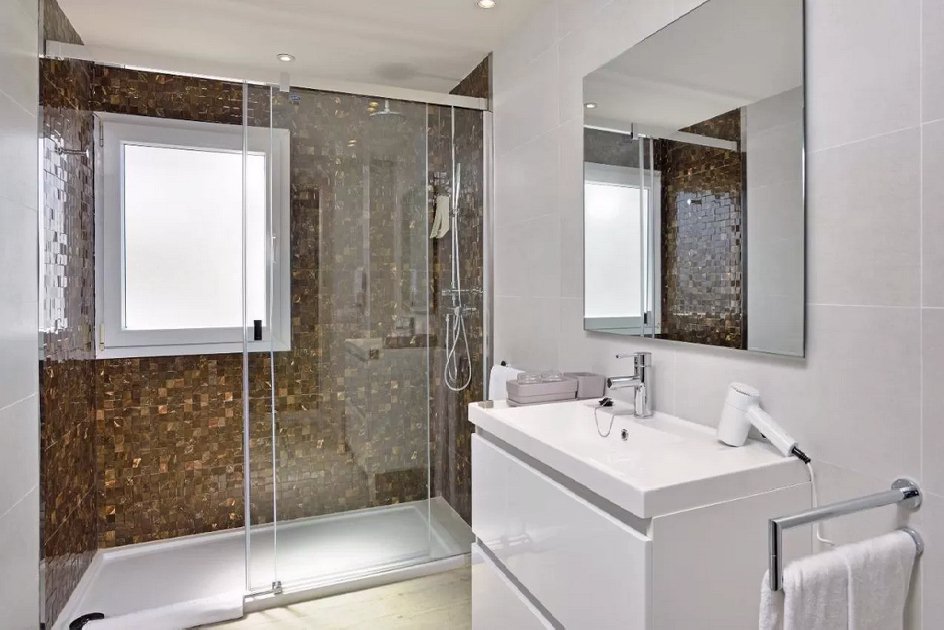 In the lounge area you will also find an additional sofa bed, along with a microwave oven, toaster and coffee maker.
For a quiet moment, you can also relax and unwind on your own private, fully furnished terrace, and enjoy the panoramic views of the mountains or the hotel gardens and pool area towards the sea.
For added space a "Tweet Party Suite" also offers an additional bedroom for greater comfort for you and your friends, free social Wi-Fi internet and concierge service using the #SocialWave, and two 32" LCD televisions.