Nikki Beach Club
The Nikki Beach brand was established in 1998 and is now one of the most desirable Beach Club concepts in the world.
They are located at some of the top holiday destinations like St Tropez, Miami Beach, Marbella, Bali, Ibiza and Dubai, so it came as a tremendous boost to Calvia Beach Resort in 2012 when they chose to share their fabulous idea with visitors to the this small part of south-west of Mallorca.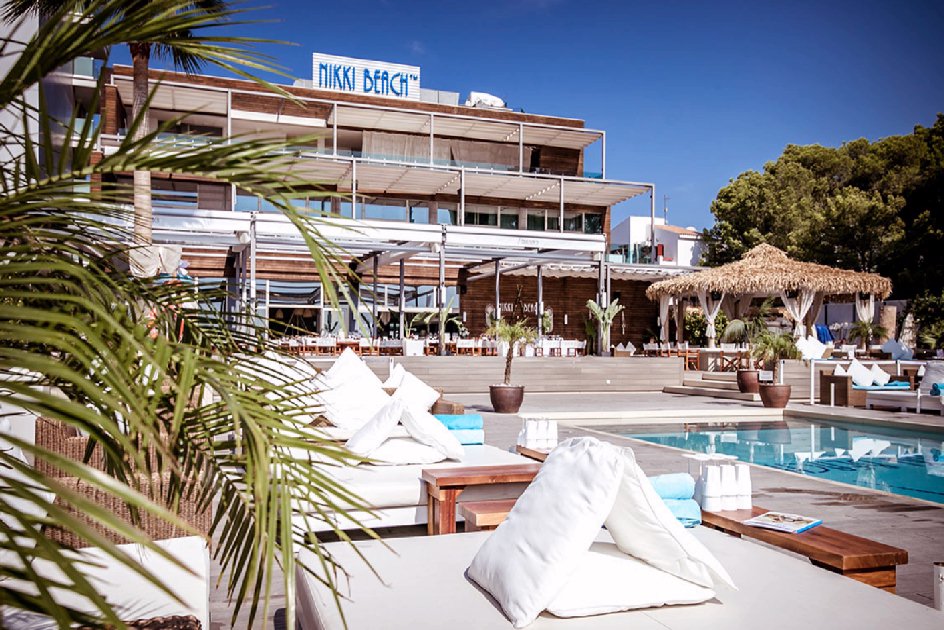 Situated next to the Hotel Melia South Beach, the beach club is fronting on to a beautiful sandy beach, and offers indoor and outdoor swimming, as well as the clear waters of the Mediterranean sea right in front of you.
The complex enjoys spectacular views over the local bay and the tiny Sa Porrassa Island with the city of Palma and beyond offering a fabulous backdrop.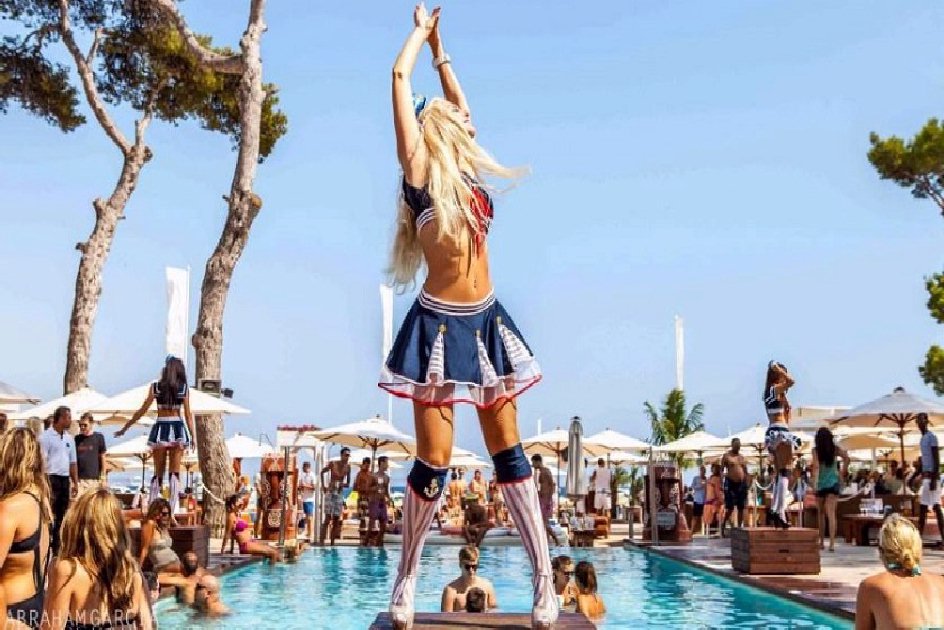 Sunbathing on their attractive and comfortable white sunbeds and relaxing are the top priorities for many customers, but enjoying a drink and tasting their superb cuisine both "al fresco" or in their stylish restaurant where food is prepared to the highest standard and is representative of cuisine from all nations across the world is also a treat not to be missed.
To make it one of the ultimate "Boutique" Beach Club destinations you can enjoy pampering in their beachside beauty treatment area. Bikke Beach also offers regular themed events like, Mojito Parties, Yacht Partes, Mallorca by Night Parties etc.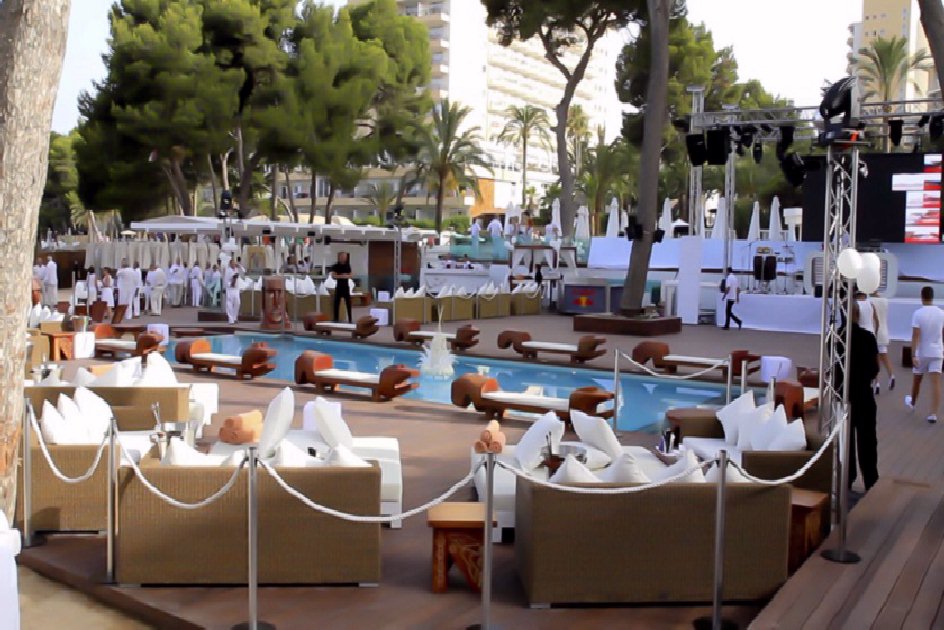 Nikki Beach is often frequented by celebrities, many who arrived by yacht and take advantage of the club's yacht tendering service.
A host of celebrtities are expected again this year when their new season in Mallorca starts in April and goes through to September with their now famous "Strictly Red" Closing Party, where red clothing is the strict order of the day.